Registration is now closed. Donations are being accepted through December 31,2017. Donate
here
.
The NOCC invites you to our 8th Annual Run/Walk to Break the Silence on Ovarian Cancer® at 8:00 a.m. ET on Saturday, September 16, 2017 at Rentschler Field in East Hartford, CT.
Please join us this year as we take 150 million steps across the country in celebration, remembrance, and support of ovarian cancer fighters everywhere. The steps we take together represent the progress we make towards our goals:
Empowering our community through special events
Supporting quality of life initiatives for survivors and caregivers
Promoting early awareness so all women know the signs and symptoms
Investing in cutting-edge research until we find the cure for ovarian cancer

Let's join together to take these steps because with action, there is hope!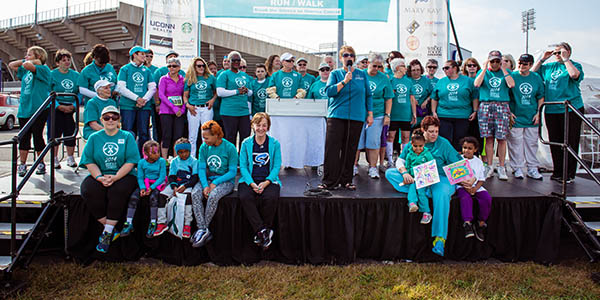 Run/Walk Information
Event Location: Rentschler Field in East Hartford, CT
Event Date: Saturday, September 16, 2017

Chapter Contact Information
The mission of the NOCC is to save lives by fighting tirelessly to prevent and cure ovarian cancer, and to improve the quality of life for survivors. Our local chapter serves the greater Hartford area.